I
In our company Fotopoulos Furniture the last 43 years and more, the continuous communication and contact with our customers regarding the choice of furniture in their place, leads us to the conclusion that the most important thing is to let the customer choose on his own, the furniture that pleases him, while expressing our opinion when asked based always on our experience.
Recently one of our clients in the southern suburbs chose to renew his home by choosing the following designs:
HARMONY LOUNGE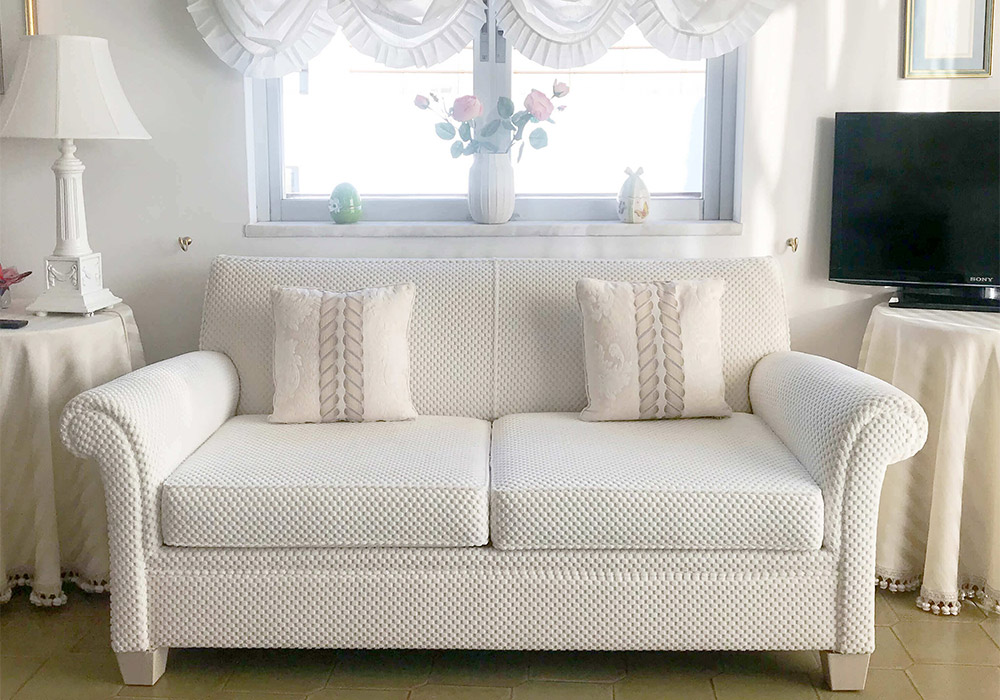 A comfortable and elegant two-seater sofa with white flour and waterproof fabric.
IONIKI DINNING TABLE WITH KRENTEZA BOUFFET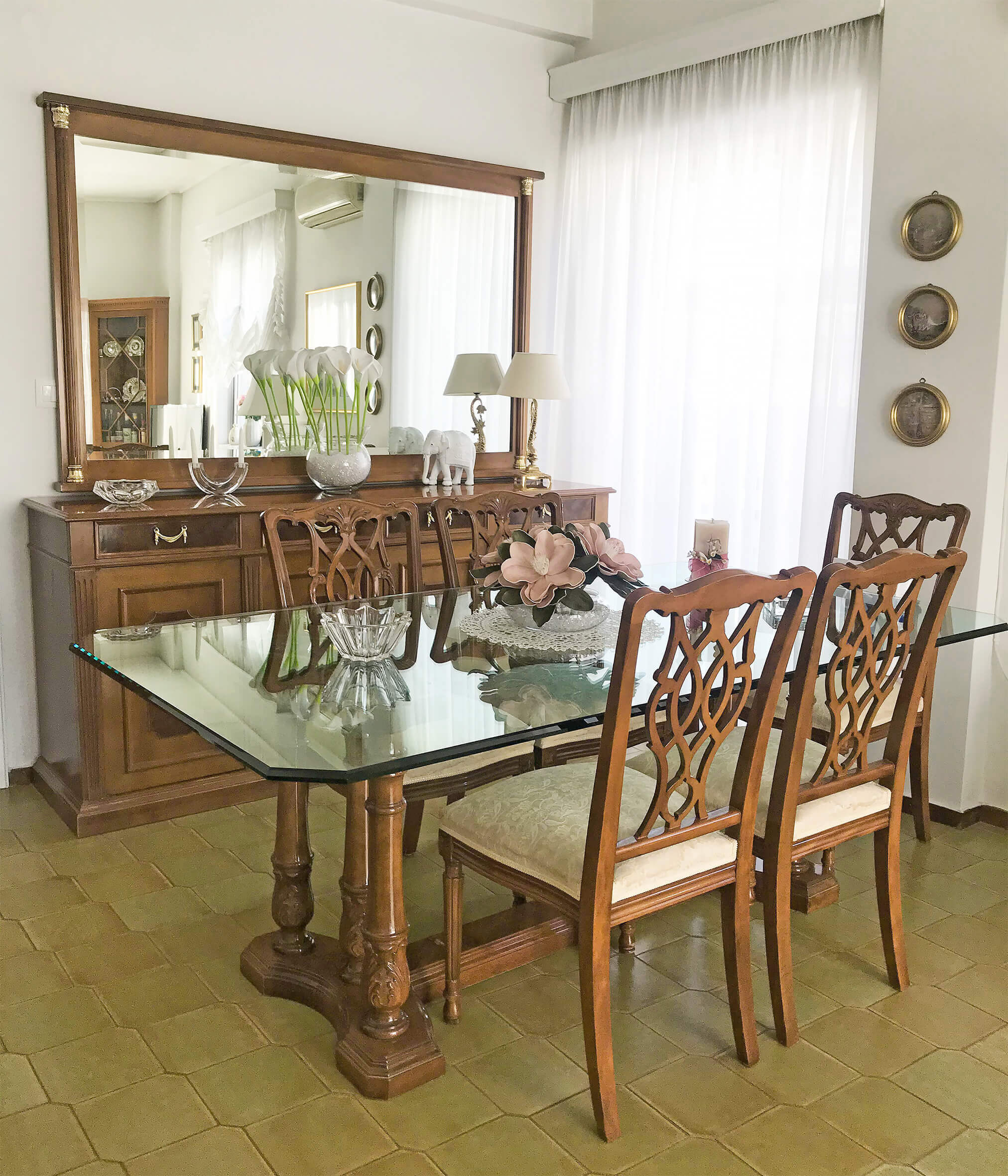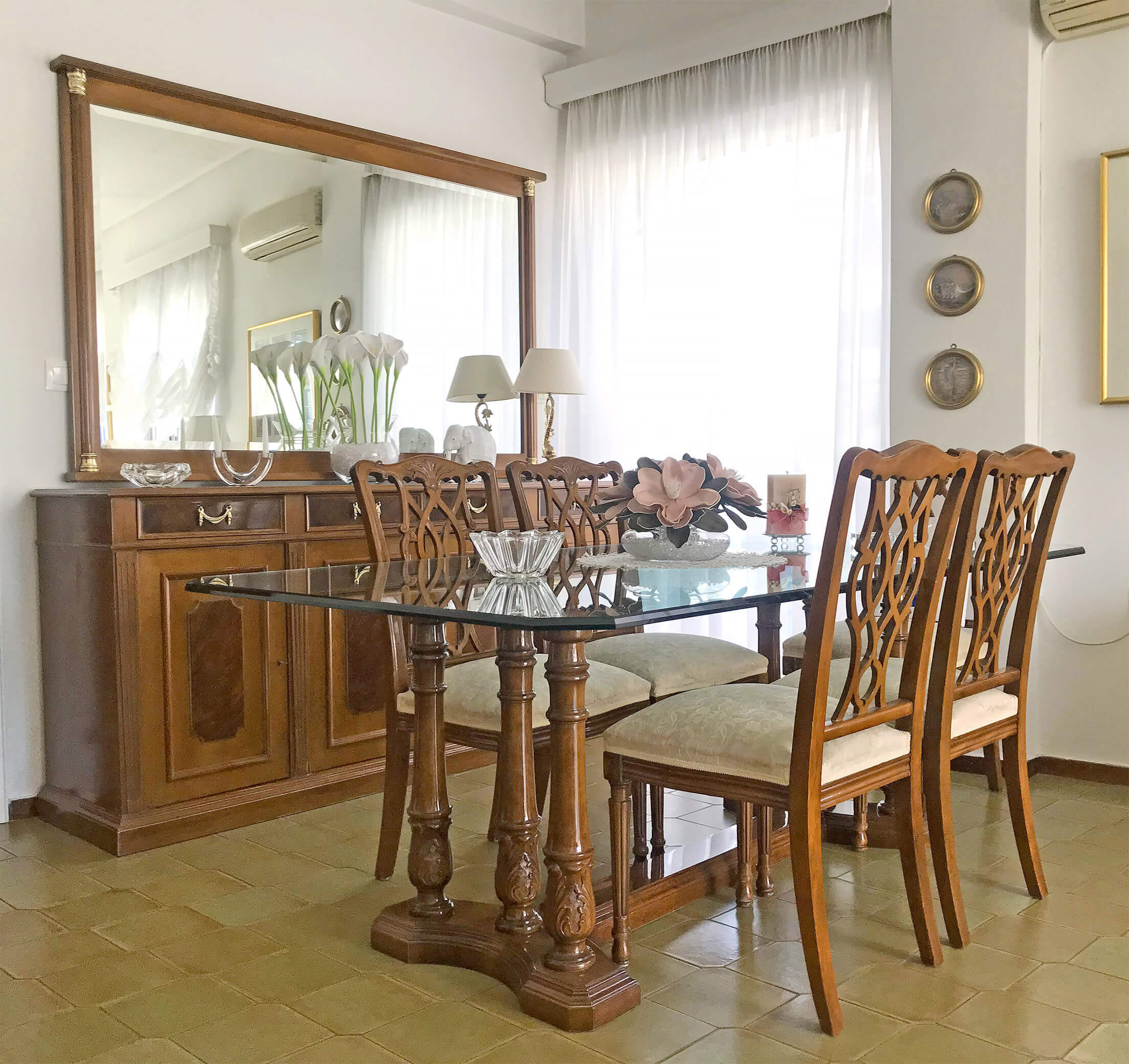 Massif handmade dining room with ornate carved designs and crystal bizoute on the surface. On the back side the kredlin buffet made of tropical walnut wood with designs of olive roots on the façade.
CORNER FURNITURE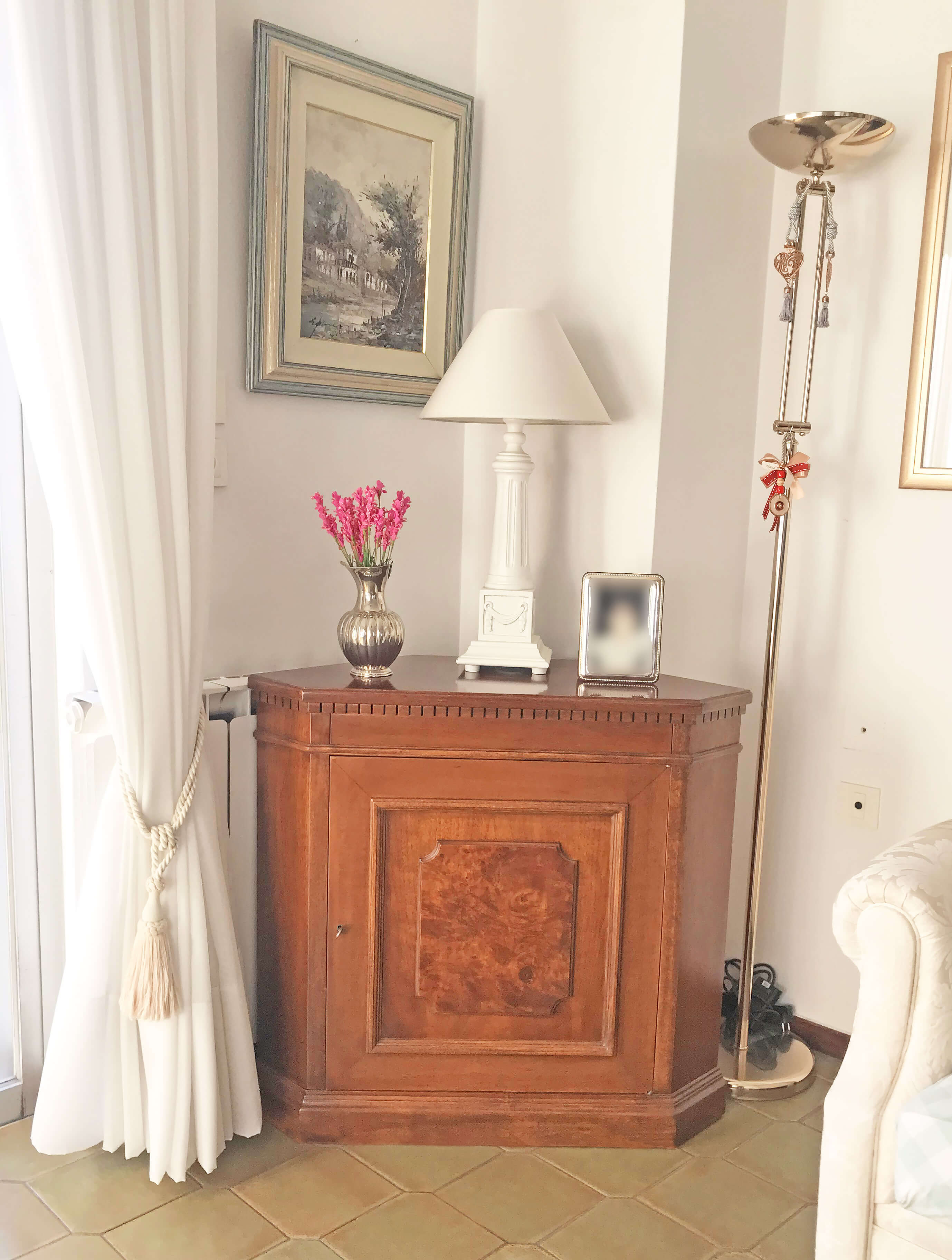 Furniture in an angle of the house that can also be used for storage space. Its construction is made of tropical walnut with rose from olive roots on the façade.
We wish our client well and thank him very much for the trust he has shown us.
We expect you to welcome to our store at 81, Achileos str. in Paleo Faliro