The classic furniture is undoubtedly characterized by its beauty and timelessness. Two weeks ago, we furnished the house of our beloved client in the southern suburbs. All the furniture was placed in the space as she wanted based on measurements we made.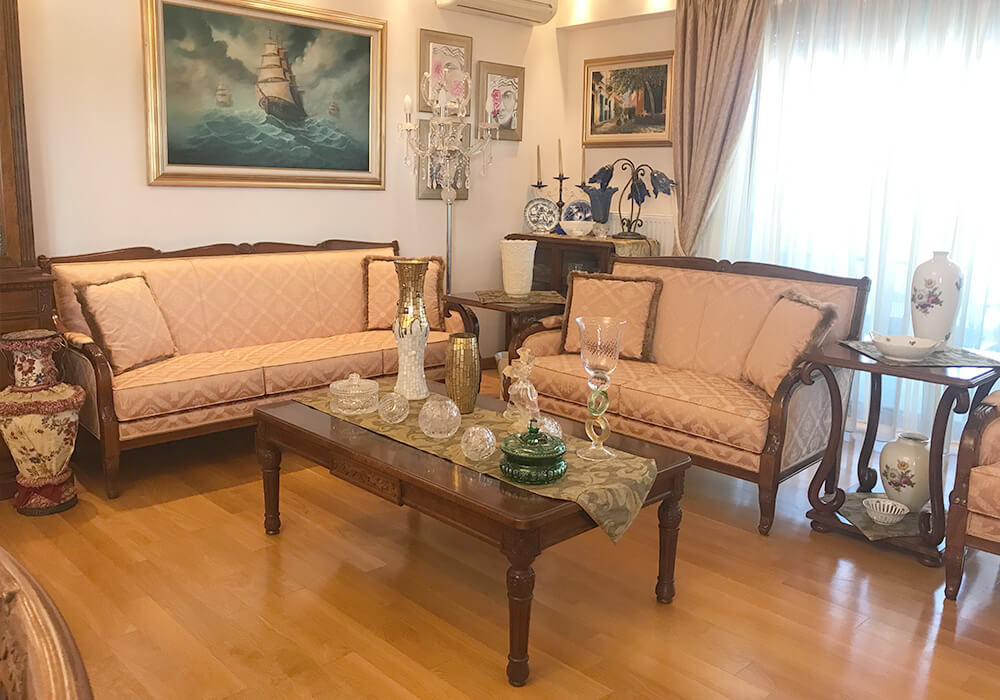 We chose a handmade Queen Anne lounge of classic style with details in the carving. The side tables, as well as the Alex table that we have placed, gives harmony and luxury to the space.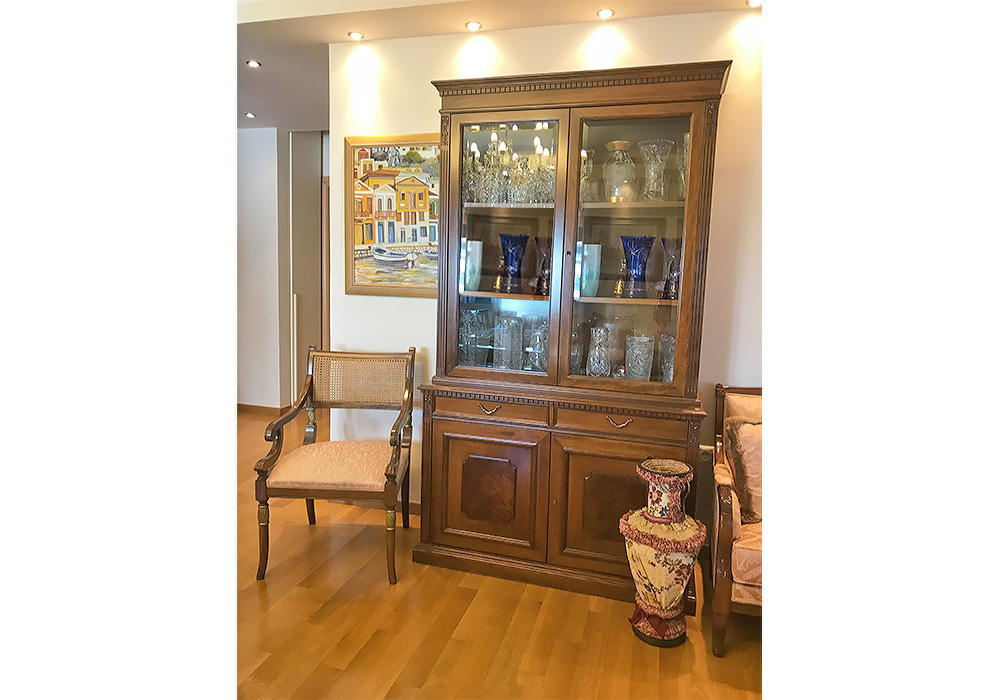 Towards the entrance of the house we placed a showcase with closed storage space at the bottom and next to it the Leo chair.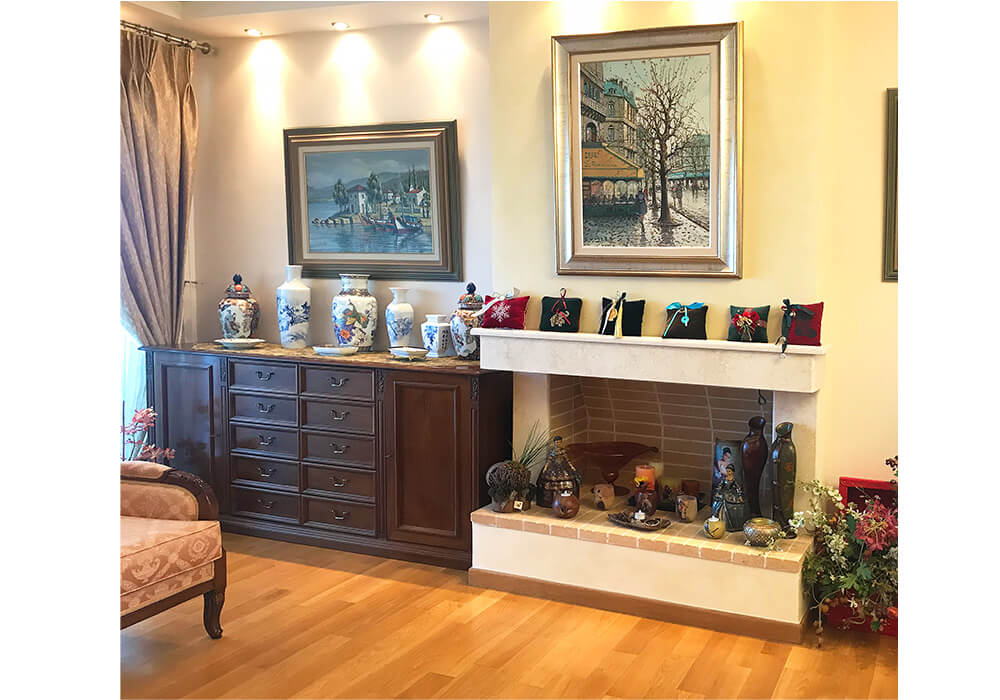 Next to the fireplace we made a buffet with two doors as storage space and many drawers which matched very nicely with the whole.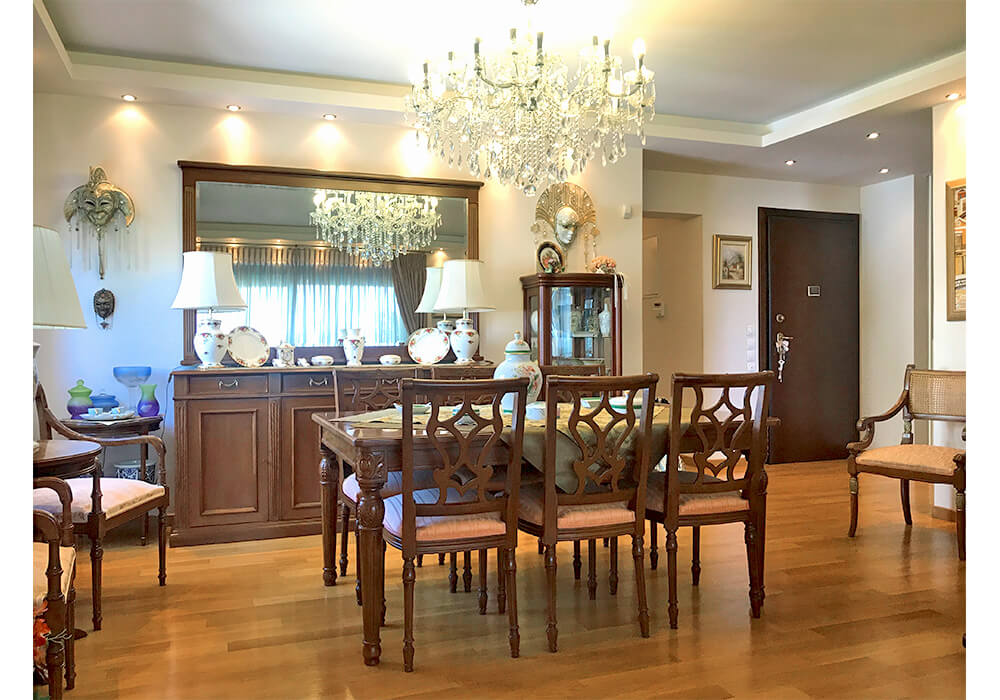 Also, in the dining area we placed a neoclassical handmade dining table with ornate carvings in its corners, as well as the four-leaf buffet Kredeza. The mirror of the buffet is made of jewelry crystal and gives the space imposingness and luxury.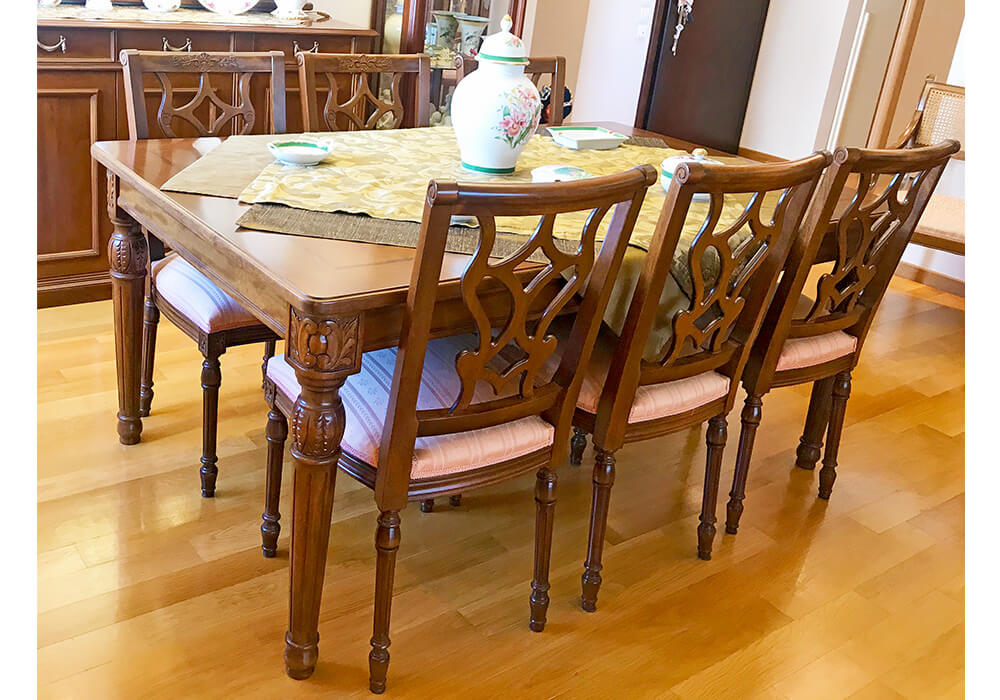 As for the chairs, they were covered with waterproof and stainless fabric, while their construction was based on the design that the customer wanted.